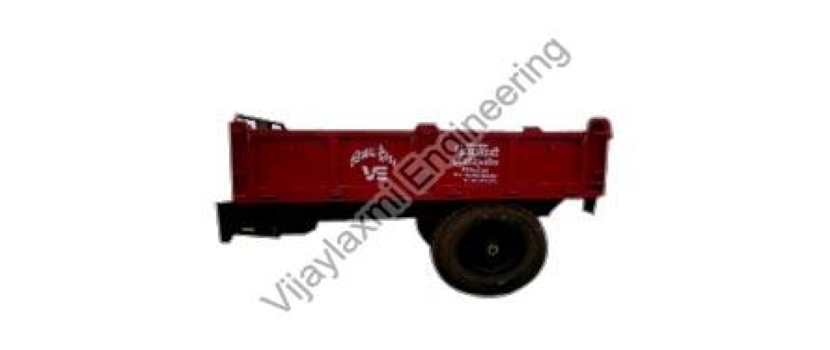 With so many available trailer models and brands to choose from, selecting the best trailer can seem challenging. But a little knowledge about the key issues to look for can greatly simplify the selection process and help steer you to the protection that will best fit your needs.
Following are some of the points that you should keep in mind while choosing the right tractor trailer.
Construction
How a trailer is built goes far in determining how long it will last and whether it is appropriate for your needs. Here are some features to look for on the trailer itself, in the literature or by asking the sales person:


Integrated Systems Approach: Look for a trailer brand that uses an integrated systems approach, one in which the right parts are smartly combined so everything works together to ensure optimal performance. This approach is superior to trailers assembled from a random collection of parts.
Frame: The frame supports your entire trailer and is usually built from C-channel, I-beam, tubular or L-shapes aluminium or steel. Usually, the more metal in the frame, the stronger it will be. So a tube will be stronger than a C-channel that will be stronger than an L-beam.
Make sure the frame is sturdy enough for the cargo you plan to transport. Also, find out if the cross-members are positioned at the correct intervals to support your load. Heavier loads usually need closer cross-members.
Walls: Depending on how you plan to use your trailer, wall construction should be a deciding factor in which trailer you choose. Check to see if the walls are insulated, an important factor for some cargo trailers.

Safety Features: Check if the trailer has the feature to keep your cargo safe and secure. These features include E-tracks, D-loops or other devices for securing the load. Find out if wiring runs through rubber grommets in the walls and or roof to reduce wear and the likelihood of short circuits. Check if the locks and hinges are attached with tamper resistance hardware.

Suspension
The smoother the suspension, the better it protects your trailer, your cargo and the tow vehicle from excessive shock. A smooth suspension also gives a more comfortable towing experience. It is advisable to buy a trailer with a high-performance suspension if you plan to tow often, transport heavy loads, tow as part of your business or carry valuable cargo.

Leaf springs are the traditional suspension systems. These are widely used in trailers and vehicles of all sizes, including semi trailers and trucks. While less expensive than most other types of suspension, leaf springs give a bounces ride. Plus, metal to metal, interleaf friction results in faster and noise wear. These features can impact the handling, especially on sharp corners and when the trailers are not fully loaded.

Rubber torsion suspensions offer a better ride than leaf springs. Torsion suspension cushion bumps and rough spots better and with less bouncing than leaf springs. Unlike leaf springs that are connected by an axle, rubber torsion is not transferred to the other. This provides a significantly smoother ride for the cargo, trailer, driver and tow vehicles.


Warranty
An important consideration in buying a trailer is the assurance that you have a warranty to cover over the long term. So beyond the trailer and the purchase price, look for a warranty that covers the trailer's frame and key components. Also, note the length of the warranty period. A three-year warranty shows the manufacturer has confidence in the quality of the trailer.

Adding to this, you should also consider looking for a warranty from the manufacturer with dealers across North America. That way, you can receive support if you move to a new location or need assistance while travelling far from home. You are well-advised to buy from a reputable manufacturer, one who has been in the business for a long time has a nationwide dealer network and has satisfied a large customer base.

Brand Reputation

The largest trailer brands sell more trailers for a reason, brand reputation. Is the brand you are considering known for quality and customer satisfaction? Does the company honour its warranty claims? Are the dealers reputable?

These are key reasons you might wish to consider a trailer from the best manufacturer. We beat the competition by delivering a high standard of manufacturing, quality, service, support and customer satisfaction.
Financial And Stability Strength
With so many brands of trailers to choose from, it is preferable to buy a trailer from the company you know will be around to support you in the long term. That is why you should consider buying a trailer from a reliable and trusted company.


Keep these points in mind and deal with the best tractor trailer manufacturers in the country.